IMPORTANT ANNOUNCEMENT FROM THE DAVE MILLAY KEGGER EXECUTIVE COMMITTEE
As we've all been navigating through these uncertain, challenging and unprecedented times over the last few months, this pandemic has forced us to go on lockdown, shutdown, get down, social distance, self-quarantine, self-isolate, self-serve, hoard toilet paper and wear a face mask! But while we adjust to the "abnormal" normal, there are still plenty of reasons to not give in to the cancel culture. As someone once said, when the going gets tough…. the tough get going! Which is precisely why the DMK Executive Committee is making this important announcement regarding the 41st installment of this time-honored fall tradition….
WE AIN'T CANCELLING!!!!!
That's right! So mark your calendars and program your palm pilots for SATURDAY, OCTOBER 3rd, 2020, for the 41st Annual Dave Millay Kegger! Now, before you go getting all self -righteous, here is what one world renowned medical expert had to say on the subject: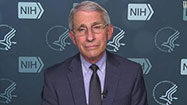 Dr. Anthony Fauci: "Alcohol consumption is a natural sanitizer and kills viruses on contact."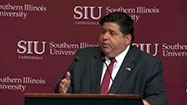 Also, we've reached out to Illinois Governor JB Pritzker and received the following response:
"I have concluded that the Dave Millay Kegger is an essential function and should move forward – so long as everyone wears their face masks, social distances and checks their positivity rate."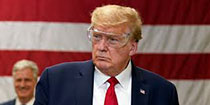 However, so as not to violate any governmental orders or public health mandates, this year we will be making a few modifications to the event, strictly for your safety, based on the most up to date recommendations of the CDC, WHO and WTF, all intended with your well-being in mind:
For the first time in Kegger history, there will be a "live in-person kegger" and a "virtual kegger", which will both run simultaneously, through a state-of-the-art, technologically advanced, blue tooth program with Dolby sound.
So as to provide for as much social distancing as possible, we will be moving the in-person event to a wide-open remote location – the 40 acre Johnson Family Farm in DeKalb, Illinois.
Attendees for the live in- person event will be provided with a full supply of PPE, PFD and CDB, in order to minimize the spreading of your droplets on your fellow attendees.
Virtual attendees will be required to fully participate in the event through the secret portal that you will be given access to prior to the event. The spreading of your droplets is not our concern.
In order to conform with the change in venue, Troy Johnson will be the Chairman of this year's history making event, while Terry Griffin will step down and resume the Chairmanship in 2022.
More information will follow as we firm up the details and will be posted on the official Dave Millay Kegger website at www.davemillaykegger.com. For now however, you only need to reserve October 3rd and start thinking about whether you will be attending the 41st Annual Dave Millay Kegger "in-person" or "virtually".
As always, we appreciate your commitment to this great tradition!
The Dave Millay Kegger Executive Committee